Moving servers, creating websites…both of those activities require rigorous testing before your sites are live on the server. Take my own experience as an example. Just a few days ago I moved one of my sites to another server. The site seemed to work just fine when I was testing, however once it went live, all of the visitors who went on the site made it so slow that it was unresponsive for 24 hours, at which point I was forced to move the site back to the old server and figure out what was wrong with the new server. I could have prevented this. I could have tested my site under the live conditions before the site actually went live. I could have used WAPT.
WAPT is a tool that allows for web application load, stress and performance testing. With WAPT you can create load tests within minutes. A few clicks are required to make thousands virtual users execute multiple concurrent sessions against your web site. A set of special features will let you make your tests data-driven to handle web sites with dynamic content, work with secure HTTPS pages and all types of authentication. You can test and analyze the performance characteristics of your system under various load conditions. Using the information provided by WAPT through descriptive graphs and reports you can easily isolate and fix bottlenecks in your software and hardware configuration.
Take a look at a few screen shots: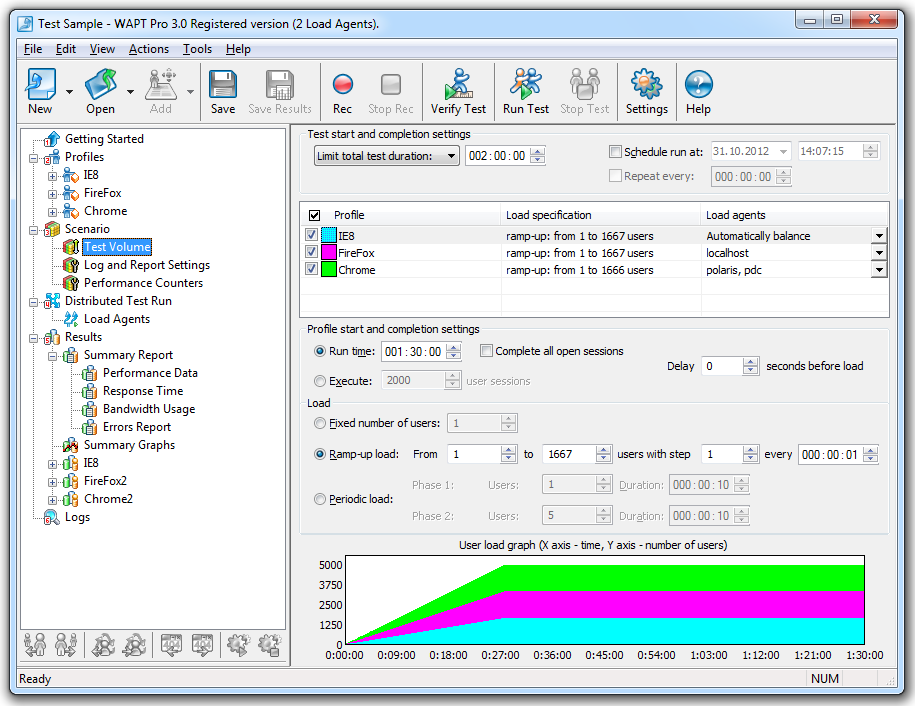 Don't let what happened to me happen to you. Test your site before it goes live and before you do any sort of server migration.
While WAPT isn't cheap (pricing plans can be found here: http://www.loadtestingtool.com/order.shtml), for many people it will be well worth the price. Get a 30 day free trial today to see if WAPT is the tool for you.